With over 10 years of experience in advanced high-grade security installations across Australia. We are confident we can help. Our strengths are in the advanced technology such as offsite alerts to your phone, onsite deterence features (siren, strobe, red/blue flashing lights), face recognition, and licence plate recogition. We have much experience with challenging installations to cover large spans of areas such as carvan parks and schools, via wireless links between buildings up to 15km. Please see our amazing customer testimonals at the bottom of this page for more information.
Home, Farm or Business CCTV
Do you need a highly experienced and professional Brisbane security camera installer? We can advise, supply and install any CCTV system for Brisbane residential or commercial needs. Typically our Brisbane surveillance systems come with the following features, which we are confident is suitable, reliable and cost-effective for residential homes, farms, and commerical businesses. Here is a list of our typical features:
Full High Definition 2MP (i.e. 1080p/1K), 4MP (i.e. 2K), 6MP (i.e. 3K), 8MP (i.e. 4K)
or very expensive 12MP (i.e. 6K)
All our security cameras have 50 meters night vision!
All our security cameras are vandal and weather resistant (IP67).
All our security cameras use Starlight (i.e. colour footage in low light 0.005lx)
All our security cameras support AI-based people/vehicle recognition for reliable alerts.
Remote live view and playback via PC and/or mobile device(s).
Recordings stored locally via hard drive (i.e. no cloud required).
All parts come with at least 3 years warranty.
Built-in microphone - can be disabled by software.
Optional onsite deterrence features such as built-in siren, strobe and red/blue flashing lights.
Multiple buildings can be joined via dedicated wireless links - range 15km line of sight!
Solar powered and 3G/4G systems available upon request.
Critical Infrastructure CCTV
When it comes to critical infrastructure for tier 1 companies and government, there are some outstanding options - however they are expensive! Some features include:
Motion detection via PIR or radar sensor - see below section "Motion Detection".
Target position and velocity tracking via radar - up to 50 metres and 120° field of view.
Horn with preprogrammed voice messages, or custom voice messages.
Control 3rd party devices (e.g. gate, lock, lights)
Alerts/logs for 3rd party devices (e.g. lock status, PIR status)
Analytics features such as people counting and cross line detection (virtual trip-wire).
Custom software development options via the API.
Highly secure and trusted brand (AXIS Communications) - Made in Sweden.
CCTV People, Vehicle or Motion Detection Alerts
Most security camera systems support motion detection via vision. However using vision only is known to be unreliable (i.e. cause false positives). Vision-based motion detection can be triggered via rain, insects, moving shadows (e.g. from clouds), and might miss small or slow objects.
For more reliable motion detection, you need to add more advanced software and/or sensors.
Some advanced software options are AI-based people/vehicle recognition. Currently technology allows setting up of virtual trip-wires (aka perimeter protection) and/or face recognition.
Some additional sensor options are PIR and radar sensors. Both PIR and radar have a 120° field of view. PIR is cost-effective, however only 12 metres range, and not the best for outdoor/sunlight. Radar allows up to 50 metres, works in bad weather such as rain or snow, and can track target position and velocity - allowing target tracking via PTZ cameras!
Once you have reliable motion detection - you can confidently use it for instant notification via email, mobile phone push notification and/or have a speaker/horn say someting to the intruder.
To get a feel of the power of AI-based people/vehicle recognition for motion detection and notifications, watch this YouTube video:
To get a feel of the power of radar based sensors for motion detection and notifications, watch this YouTube video:
How to Improve Brisbane Security Cameras Installation Night Vision?
Most cameras have built-in IR for night vision, rated to 30m or 50m. However, it's not the best. To improve night vision, consider an external IR illuminator, which is like a floodlight, that human eyes can't see. They are simply powered via 12Vdc and do not need to be placed near the camera - in some ways, elsewhere is better (e.g. area of concern, or area of weak/poor night vision). Here is an example of what you can expect when moving from a camera with 50m rated built-in IR, to a 150m rated 60° field of view external IR illuminator, where the far edge of the pool is about 25m from the camera.
Joining Buildings/Locations with Wireless Links
When most people think wireless, they forget about power. In most cases wireless systems are only for data, and therefore still required wired power. From our experience there are two cases to use wireless:
For large span installations, trenching is costly and risky, so we recommand to bridge the gap with wireless links instead. For example. Building A, might have 4x wired Brisbane Security Cameras Installation, and building B might have 8x wired Brisbane Security Cameras Installation. So we simply link the buildings with one wireless link. We generally use 900MHz or 5GHz wireless transceivers, that can go up to 15km line of sight. For most cases we can use 5GHz. However if we need the wireless signal to go around corners, over a mountain, or penetration objects, buildings and/or dense foliage, we would use 900MHz.
Can a Brisbane Security Cameras Installation Read Licence Plates?
From our early evening tests, a 8MP security camera using a 12mm lens can see Australia licence plates at about 35 metres. So in theory we have the following MegaPixel (MP) vs range for reading licence plates, assuming a 12mm lens:
12MP security camera - about 50 metres.
8MP security camera - about 35 metres.
4MP security camera - about 17 metres.
2MP security camera - about 8 metres.
1MP security camera - about 4 metres.
Given these tests where done early evening, we would expect better during day. However at night time we suspect it's hard to read at that range, without external significant IR illuminators.
If you just need a security camera to see licence plates, then you just need to select a suitable lens and MegaPixel (MP) security camera for your target range. However if your objective is to automatically recognise a licence plate, and perhaps match it against a database for access control. Then please see our Licence Plate Recognition LPR/ANPR services.
If you're goal is to read licence plates, we'd suggest an 8MP optical zoom camera, as the 12MP option is typically too expensive.
Solar Powered Station for Brisbane Security Cameras Installation
In the previous section we discussed that typically a wireless solution requires power. For remote security camera installations, power is not available. In this case, we can use batteries and/or solar. It should be well understood that a solar solution is not cost-effective and can be not aesthetically pleasing. To give you an idea - for one security video camera and one wireless transceiver to continously run day and night will require: about 200W solar panel (in most areas of East Coast Australia), batteries, solar charger, etc, and will cost about $1800 in materials, not including the security camera, wireless transceiver, or galvanised pole.
Advanced Analytics Surveillance Features
We are experienced with installation of standard security camera systems for your expensive home, office, warehouse, street or highway. We even offer more complex CCTV solutions which may require features such as:
People counting
Face recognition
Production line object recognition
Optical character recognition (OCR)
Pedestrian tracking
Cross Line Detection (virtual trip-wire)
Contact us today to setup a meeting and/or site inspection.
CCTV Systems General Information
When thinking about a security camera system, you may like to consider the following options:
Fixed, pan/tilt (PT) and/or pan/tilt/zoom (PTZ).
Day and/or night security camera, via infrared (IR) or laser sensors.
Covert (i.e. Hidden or Spy), bullet and/or dome security cameras.
Water/vandal resistant/proof - e.g. IP66, IP67, IP68
Wired, Wireless or WiFi.
Digital video recorder (DVR), Network video recorder (NVR), manage with your current computer, or one of our custom Linux-based computers.
LCD screen for live monitoring? Or simply use your existing computers?
Low mega pixel (e.g. VGA resolution 640x480) or high mega pixel (e.g. Full HD resolution 1080p).
Security camera lens size: field of view vs range.
ONVIF or PSIA compliant.
Avoid power cables via a power over ethernet (PoE) solution.
Motion capture via PIR motion sensors, or computer vision software to analysis each image frame for movement.
Remote access from your home PC, iPhone, iPad and/or Android smartphone/tablet, via a browser or mobile app (e.g. Blue Iris, Pacom's PDR, SwannView, vMEye, Milestone XProtect, etc).
VMS such as Blue Iris or Milestone XProtect.
Traditional 700TVL Analogue security cameras vs 2MP Digital IP security cameras
Traditional analogue Brisbane Security Cameras Installation resolution is rated 700TVL. In digital terms that is equivalent to only 0.5MP! With IP Brisbane Security Cameras Installation, you can get 1MP (i.e. 720p), 2MP (i.e. 1080p), 4MP (i.e. double 1080p!) and 12MP. Here is a image showing the difference between 700TVL and a 2MP IP security camera:
Security Camera Lens Size: Field of View Vs Range
| | | |
| --- | --- | --- |
| Focal Length of Lens | 1/3" Imaging Sensor | 1/4" Imaging Sensor |
| 2.8mm | 82° | 65° |
| 3.7mm | 65° | 53° |
| 4mm | 62° | 50° |
| 4.8mm | 53° | 42° |
| 6mm | 44° | 34° |
| 8mm | 34° | 27° |
| 12mm | 23° | 18° |
| 16mm | 17° | 13° |
| 25mm | 11° | 9° |
| 50mm | 5° | 4° |
| 75mm | 3° | 2.5° |
Swann, Techview, Bunnings, Jaycar Security Cameras Review
Where can I buy security cameras? Where is the best place to buy security cameras? There are many low budget CCTV systems you can purchase for Bunnings, Dicksmith, Jaycar, etc, such as Swann, Signet, Techview, Cocoon, Foscam, etc. Here is our Swann security cameras review. We DO NOT recommend Swann, etc for these reasons:
The timestamp watermark is not done at a firmware level, so the footage from such cameras are not admissible in court.
We get enquiries regularly with reported issues for these low budget brands.
Known to lock up and require a manual power reset.
Come with a desktop-grade hard drive, so it will not last as long as a surveillance-grade hard drive.
Typically plastic camera housing, not full-metal housing - so generally not vandal resistant, or high IP rating.
Less night vision range.
Less field of view.
Typically less MegaPixels.
Cost-effective 100% Wire-Free Brisbane Security Cameras Installation
We appreicate the cost of a high MegaPixel (MP) wired security installation is an investment. However if you can't afford such a security camera system, then we are aware of one option that is cost-effective for home and small businesses. That system is known as the Netgear ARLO Smart Home Security - 4 HD Camera Security System. It costs $799 for 4x 1MP (i.e. 720p) cameras, records to the cloud, and is 100% wire-free (batteries life is about 4 to 6 months). It is typically a DIY solution. We do NOT recommend ALRO for these reasons:
We don't do small projects sorry.
Built-in wireless antennas - so loss of frames.
Store data to a 3rd party cloud - this uses precious internet bandwidth and that 3rd party has all your video recordings.
Typically plastic camera housing, not full-metal housing - so generally not vandal resistant, or high IP rating.
Less night vision range.
Less field of view.
Typically less MegaPixels.
Brisbane Traffic Cameras
If your looking for Brisbane Traffic Cameras, please see https://straya.io or https://qldtraffic.qld.gov.au/cameras.html.
CCTV Licence and Security Firm Membership
As you maybe aware - any security camera installer must be licensed by law. Furthermore, any security firm that has installers must be a member of a security organisation such as ASIAL Corporate Membership. This ensures police have the finger prints of all CCTV installers, and all security firms are held to a constitution, code of professional conduct, policies and procedures. It should also be noted one is not allowed to use the ASIAL logo unless they have been a member for a least two years. For your peace of mind, here are our lience and membership details:
Security Adviser and Equipment Installer Licence Number: 4021999
ASIAL Corporate Membership Number: C12516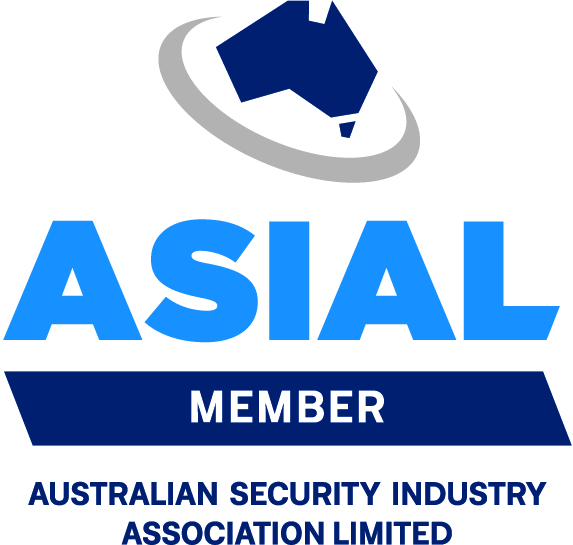 Information About Brisbane
Brisbane is the capital and most populous city of the Australian state of Queensland, as well as the third largest city in Australia, with a metropolitan population of just under 2.0 million. It is set close to the Pacific Ocean, and is situated beside the Brisbane River on plains between Moreton Bay and the Great Dividing Range in south-eastern Queensland.
The city is named in honour of Sir Thomas Brisbane who was Governor of New South Wales from 1821-1825. The original settlement grew from a harsh penal colony established at his direction in 1824 at Redcliffe, 28km to the north. The colony was moved to what is now the location of the Brisbane CBD in 1825, and free settlers were permitted from 1842. It was chosen as the capital when Queensland was proclaimed a separate colony, in 1859. The city developed slowly until after World War II, when it played a central role in the Allied campaign as the South West Pacific headquarters for General Douglas MacArthur.
More recently, Brisbane hosted the 1982 Commonwealth Games and 1988 World's Fair (Expo '88), and also the Goodwill Games in 2001.
Brisbane has a humid subtropical climate with hot, humid summers and dry, mild winters. From late Spring through to early Autumn, thunderstorms are common over the greater Brisbane area, with the more severe events accompanied by large damaging hail stones, torrential rain and destructive winds.